DESIGNER / ILLUSTRATOR / PRODUCER / CONSULTANT / LECTURER / COLUMNIST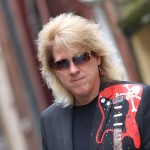 As a production designer and creative director Starr's client list includes some of the biggest names in entertainment:
Kevin Hart, 50 Cent
,
Alabama, Beyonce
,
Universal Studios
,
Shania Twain
,
Alice Cooper
,
John Fogerty
,
Drew Carey
, magicians
David Copperfield
and
Criss Angel
, and many more.
Starr is currently the President and President / Creative Director of Concert Illusions. He has worked in virtually every field of entertainment, designing concert tours, theater, television, and motion pictures.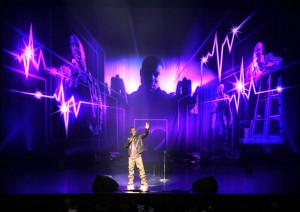 He has designed and fabricated every backdrop for all of comedian Kevin Hart's tours. Kevin Hart is the most popular touring comedian in the world. His 2015 What Now Tour was the 12th highest grossing tour of 2015, making it the most successful comedy tour in history. In addition to Kevin Hart, Starr also worked on another of 2015's "Top 50" highest grossing tours, Concert Illusions fabricated Alice Cooper's "Guillotine Illusion" for his tour with Motley Crue (ranked #37).
As a production designer, Starr has created for over 50 theatrical productions and concerts all around the globe. He has worked "on location" in over 40 countries, on five separate continents. He has worked in exotic locales such as the famed Casino de Monte Carlo, the Paradise Latin in Paris, the Bazaar de Magia in Buenos Aires, the Hotel Lotte in South Korea, the Sandcastle in Guam, the College of Magic in CapeTown, South Africa, Starr even designed the interior of the M1 Ultra Lounge in Prague, Czech Republic. Starr is currently Production Designer for Nathan Burton's Comedy Magic at Planet Hollywood in Las Vegas.
Starr's magic creations, set designs, and costuming, have appeared on more than 75 television shows worldwide. Recently he created magic for NBC's hit America's Got Talent, Syfy's Wizard Wars, as well as the CW's Masters of Illusion and Penn & Teller: Fool Us. Some of Starr's other TV work includes The World's Greatest Magic 1, 3, 4, & 5(NBC), World's Most Dangerous Magic (NBC), Champions of Magic 1, 2, & 3 (ABC), Surreal Life (VH1), Britain's Got Talent (ITV – UK), and Le Plus Grand Cabaret du Monde (Channel2 – France).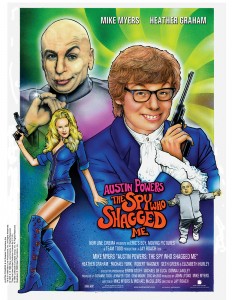 As an illustrator and merchandise designer, Starr has created officially licensed products for X-Men: The Movie, Austin Powers: The Spy Who Shagged Me, The Official Blues Brothers Revival, Highlander, and The Official James Bond Collection. Starr has even been Executive Producer and Art Director of a, yet-to-be-released motion picture titledBamboo Shark, which features screen legend Mickey Rooney in his final role.
Starr is also currently filming a pilot for his own reality TV series called RockStarr Designer. It follows Starr as he travels around the globe, working with his celebrity clients, and interacting with his crazy famous friends.
For more info: