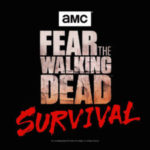 On August 29th a brand new attraction premiered on Fremont Street in Las Vegas. AMC's Fear The Walking Dead: Survival launched with a star-studded event that featured cast members from the hit show as well as other celebrities… and of course zombies (or as they prefer on the show "the infected"). Starr was hired to design the dynamic red carpet and step-and-repeat photo areas. He created a bloody red carpet that fit right into the theme of the event, as well as cages of zombies to serve as backdrops, as well as crowd control. Lighting trusses, FTWD and "biohazard" signage complimented the scene, as well as armed military personnel.
Starr's "Red Carpet" concept design (left) and the actual final staged scene (right).
Starr's "Step & Repeat" concept art (left) as well as the final staged scene (right).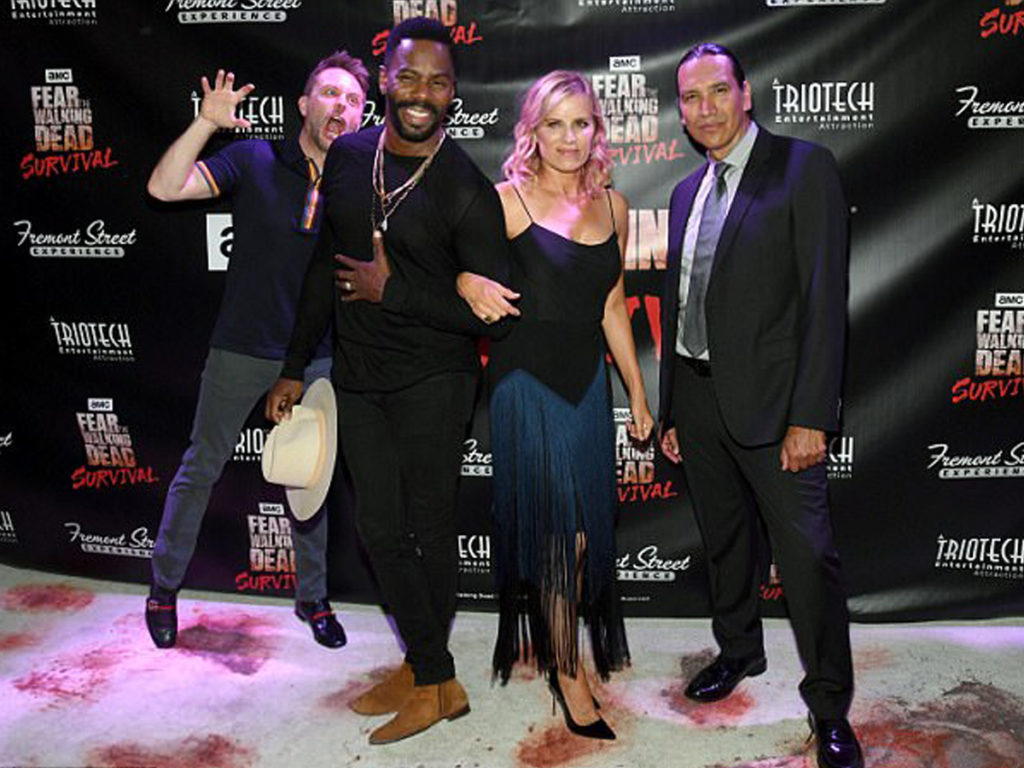 Celebs on the red carpet included FTWD stars Kim Dickens (Madison Clark), Colman Domingo (Victor Strand), Michael Greyeyes (Qaletqa Walker), and host of AMC's Talking Dead Chris Hardwick.
For More Info:
https://vegasexperience.com/fear-walking-dead-survival-attraction-las-vegas/
All photos copyright respective copyright holders.